Garden House School Magazine
Garden House School in Chelsea produce an annual school magazine that's used as a school marketing tool and a great memory for children and parents alike. Throughout the year, pupils are encouraged to create and design their own class and activity pages in partnership with the teachers.
MS Publisher is their weapon of choice: relatively easy for them to use as it has similar features to the other Office products and economic for the school. The main problem is that, despite how it's promoted, Publisher is not really suited to creating artwork for "proper" printing. Great for laser and ink jet printers but not so clever when faced with preparing high resolution files for 4-colour process printing.
That's where NHA comes in. Having recently completed a fifth consecutive school magazine on behalf of the school we've honed the process to produce some very professional results and assume all the technical responsibilities on behalf of teaching staff.
Out-of-the-box, Publisher has problems with a number of technical printing issues: bleed and colour space being the main ones. Rather than baffle the pupils and teachers with technical restrictions they don't want or need to know about, we now take whatever Publisher files they throw at us and simply take care of it all for them:
Fixing incompatible colours
Sorting backgrounds
Ensuring there's sufficient bleed
Fixing missing or dodgy fonts
And… taking care of any other technical issues before organising the printing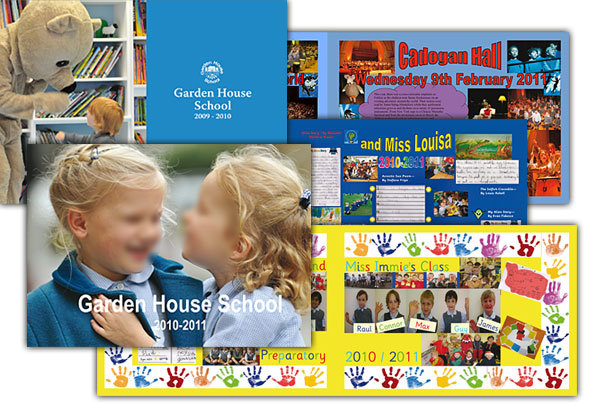 For more information on our School Magazine service call Neil Hitch on 020 7436 3565 or e-mail us.