Select First
Web Site design
The Carpet Information Centre web site
Select First represent a number of carpet manufacturers. We suggested that a consumer-based web site be created to cover all aspects of carpet.
NHA has been entirely responsible for the design and implementation of the site together with its ongoing maintenance.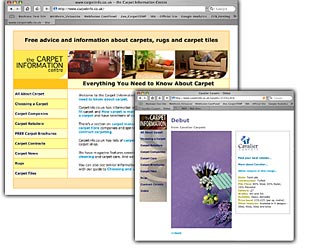 Promotional Scratchcards
Antron Carpet Fibre
When Antron were looking for a means of attracting exhibition visitors to their stand NHA produced scratchcards with a prize draw which doubled as a data gathering tool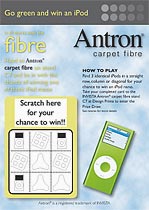 Brochure Design and Production
The Chatsworth Collection
NHA designed and produced a brochure to celebrate the creation of a range of carpets produced by William Lomas Carpets based on designs inspired by Chatsworth. The project included room set photography.