Client Testimonials
Some of the nice things our clients have said about NHA over the years.
---

Hi Guys
Just wanted to say thank you for your good work in pulling the Blockbuster Gift Guide together. Appreciate that time was tight as ever, but your usual tenacity in sourcing content and patience with our internal teams paid dividends and everyone in the business has been delighted with the result.
I can say with confidence we'd work with you again on the next one and, if all goes to plan, extend this to pulling together the guide for our Irish business.
Bryn Owen
Head of Marketing,
Blockbuster Entertainment
---

Peter, almost single-handedly, produced several issues of "Shell in the CIS" while I was based in Sarajevo suffering primitive internet links.
Liaising with offices in Moscow, the US and Kazakhstan, NHA ensured schedules were met and produced a quarterly magazine that won Shell the award for "Best Foreign Adaptation of a Journal to the Russian Market" by the Russian Association of Corporate Media.
Richard Dion
Policy and External Relations Advisor
Shell International BV
---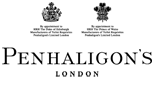 Hi Neil,
Just a quick word to say thank you so much for turning round our Christmas brochure so quickly and proficiently. I should also mention that it was noticed that the final print cost came in under quote, which will certainly help next year's budget - so thanks again!
Mark Bullard
E-Commerce and Direct Marketing Manager
Penhaligon's
---

Thank You So Much!
What can I say ... I would just like to say "thank you" to both of you for all the hard work and effort you've put in over the past 8 months producing PC Choice - turning our work around both professionally and at break-neck speed. I know it feels at times as if we forget the extras that you do for us, but I can assure you, on behalf of Tiny: It is appreciated!
Suzy Mcmahon
Marketing Manager
Tiny Computers
---

Dear Neil
Thank you so much for being so patient and good humoured about the chaos of school and the 3 Stars Magazine - your are super!
Once again you and Pete have done a fantastic job against all odds.
THANK YOU!
Sarah Maclay
Editor
Three Stars magazine
---

Dear Both,
Once again A MILLION THANKS for all you did to get our leaflet done (and in time!)
I am fully aware of the poor materials you had to work with and it still looks very good. Not to mention having to put up with third party interference...........
As I said, you can now melt down the wax effigy until the next time!
A very happy Esteemed Client.
Henrietta Johnston
Marketing Manager
The Blinds Company